Guide to Selling Your Home
Selling a home can be a complex process, but here are some basic steps to get you started:

Determine the value of your home: Before you list your home for sale, you'll want to know how much it's worth. You can use online home valuation tools, get an appraisal from a professional, or work with a REALTOR® to get a comparative market analysis.

Make any necessary repairs or upgrades: It's important to make sure your home is in good condition before you list it for sale. This may include making repairs, repainting, decluttering, and staging.

Find a REALTOR®: A good real estate agent can help you price your home correctly, market it to potential buyers, negotiate offers, and navigate the sales process.

List your home for sale: Your REALTOR® can help you list your home on multiple listing services (MLS) and other real estate websites. You may also want to consider advertising your home on social media, in local newspapers, or with signs in your yard.

Show your home to potential buyers: Once your home is listed for sale, you'll need to show it to potential buyers. Your REALTOR® can arrange showings and open houses.

Negotiate offers: When a buyer is interested in your home, they'll make an offer. You and your REALTOR® will review the offer and negotiate with the buyer to reach an agreement on price and other terms.

Close the sale: Once you've accepted an offer, you'll need to go through the closing process. This includes inspections, appraisals, and finalizing the sale contract. Finally, you'll sign the necessary paperwork and hand over the keys to the new owner.
Remember that the process of selling a home can vary depending on the location, market conditions, and other factors. Working with a REALTOR® can help you navigate these complexities and increase your chances of a successful sale.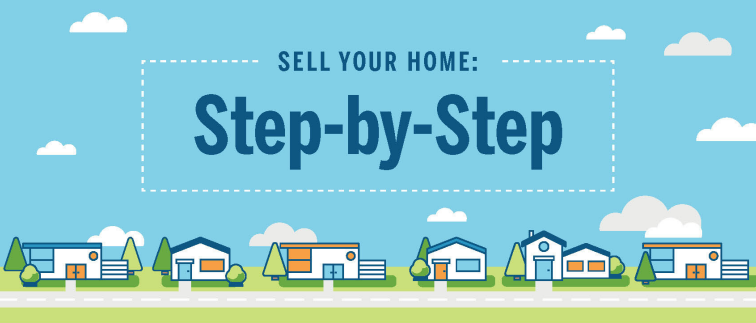 Download: A Step-by-Step Guide to Selling Your Home | HouseLogic